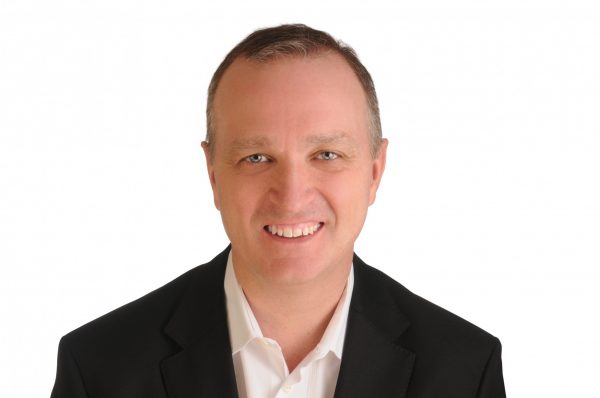 Brent McElheran
Broker
Brent McElheran got his start in real estate while working as a property manager. He enjoyed the interaction with people but was eager to play a more pivotal role in real estate. Once he acquired the credentials to become a REALTOR 
, he never looked back. He has now been an agent for more than 20 years and has accumulated prestigious awards that are a testament to his achievements in the business, most recently the Red Diamond Award and Emerald Award – awarded to the top 40 individual agents in Eastern Ontario. He has also been awarded the Diamond Award every year since 2004 – awarded to Royal LePage agents whose sales are among the top 3% in Canada.
When you choose to work with Brent McElheran, you are choosing a highly self-motivated, hard-working agent. Brent works as hard to sell your home as he would hope to have someone work to sell his. He is attentive to every need of his clients and will keep you informed of any and all activity regarding the sale of your home, as well as market conditions in general. Being backed by a team of professionals allows Brent to dedicate more time to his clients and their specific real estate needs and increases the level of service Brent is able to provide.
Brent has a reputation for putting his clients at ease and making them feel comfortable. He approaches his work with a confident and professional demeanour, which works to his clients' benefit both in the purchase and sale of their home. Brent also offers a well-developed, extensive marketing plan that continues to prove itself to be effective in helping you get the maximum value for your property.
Brent's optimistic attitude towards life is evident in how he manages deals and also in how he treats his clients. His knowledge and experience are extremely beneficial to the buyer or seller of a new home and Brent wants the opportunity to apply that knowledge and experience to assist you in the most important financial decision of your life. He wants to lend his skills to guide you to buying a home you will build memories in – a place for your children to grow up in; for you to grow old in. He is honoured to have the opportunity to assist you in this very important and personal decision.
Brent and his wife, Katherine, and their three kids enjoy urban life and are a very active family. It is not uncommon to see them walking along the canal, riding their bikes or playing tennis. Having a busy family of his own gives him a genuine understanding of family needs and priorities when selling or buying real estate.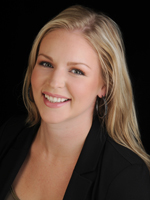 Alia Putinski 
Sales Representative
I am proud to say I am an Ottawa native and was raised in the Manotick area where I still have family and friends. After graduating from Glebe Collegiate with honours, I attended Algonquin College in their Business program and was fortunate to secure a position as Administrative Assistant to one of Royal LePage's top Brokers. The fast-paced world of real estate captivated me and I knew early on it was a true passion of mine. There are no two houses alike and seeing all the different floor plans, designs, décor and styles is something that never ceases to excite me.
I feel grateful to have had the opportunity to work side-by-side with Brent for the past 10 years. As a pivotal part of Brent's team, I have gained a wealth of experience in every aspect of residential and commercial real estate including cutting edge marketing techniques, comparative market analyses, real estate law and award-winning service.
I pride myself in being a self-motivated, energetic person with unsurpassable customer service skills. I will work tirelessly to ensure that my clients are happy and excited about every facet of their buying or selling experience. I know it takes hard work, dedication and a never-quit attitude to succeed in this business and I look forward to spending the next four decades helping move Ottawa.
It would be my sincere pleasure to guide you step-by-step through the process of buying or selling a property in the Ottawa market.