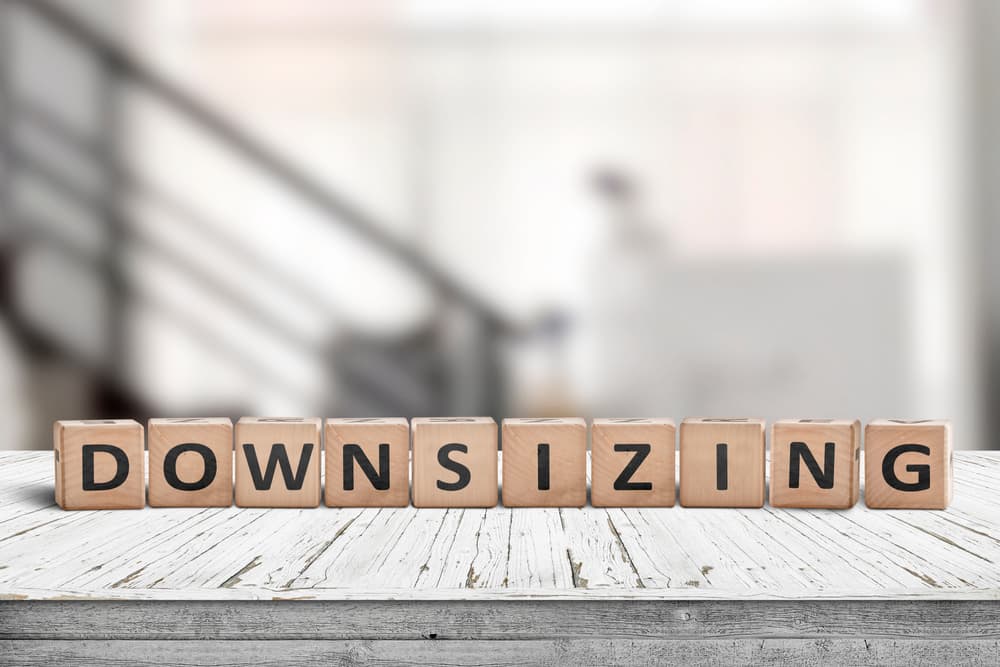 There are many different reasons to downsize, but it's not always clear when it's time to do so. Downsizing can be a big and overwhelming process for many. If you're wondering if it's time for you to consider downsizing, here are some signs that can help you recognize when you're ready.
You're Pouring Your Money into Maintenance and Repairs
Every property requires regular maintenance and upkeep. But there comes a time when you need to re-evaluate how much time, energy and money you're really dedicating to all of that work. If you're spending more than 4% of your property's value on maintenance, it might be time to downsize. 
Your Costs Have Risen 30%
Are you overspending on your housing costs? When you're constantly spending money on home maintenance, taxes, insurance and your mortgage, it can leave you vulnerable without any financial safety net to fall back on. If there's ever an unexpected expense, you could be left in a predicament. When your housing expenses exceed 30%, it's a good idea to consider downsizing. It's important to maintain a clear and realistic understanding of your expenses so that you can make adjustments as needed and avoid landing in a precarious financial situation down the road.
You're Heating and Cooling Empty Rooms
If you're an empty nester and all the kids have long moved out, it might not make sense to remain in the family home. As challenging as it might be to consider leaving, when you're heating and cooling empty, unused rooms and paying for electricity for a large house that you don't really need, it's a good time to start thinking about downsizing. 
You're Tired of the Work
As we get older, the regular tasks around the home can become more cumbersome. If you're growing tired or are unable to keep up with the raking, shovelling and general to-list, downsizing could be a welcomed solution. By moving into a smaller home, you'll have less maintenance to worry about, less space to heat and cool, and it will be much easier to manage.
You Want More Time and Options
Retirement shouldn't be dedicated to chores and work. Downsizing can give you more freedom to dedicate your time to things you actually enjoy and want to do. If you've been eager to travel, upgrade with a few luxuries or rekindle some of those long lost hobbies you once loved, you'll have options and the ability to spend more time on the things that matter, instead of worrying about keeping up with chores and paying unnecessary, sky-high bills.
Health Concerns
As we age, health concerns can also play a role in our decisions. If you or a family member has a health condition that makes it difficult to navigate through your two-story home, then moving into a more suitable bungalow could be beneficial. Having the bedroom and bathroom on the main floor and fewer stairs to climb could make life a lot easier. This can also be a cheaper option than taking on renovations to modify your current home. A smaller house can provide a safer and more comfortable environment where you can age in place and stay put for longer.
When you're ready to downsize, Brent McElheran & Associates can assist you with all of your Ottawa-area real estate needs. We have access to all of the latest listings throughout Ottawa and will work with you to find the best home to suit your lifestyle and budget.
Get in touch with us today
to get started.